Team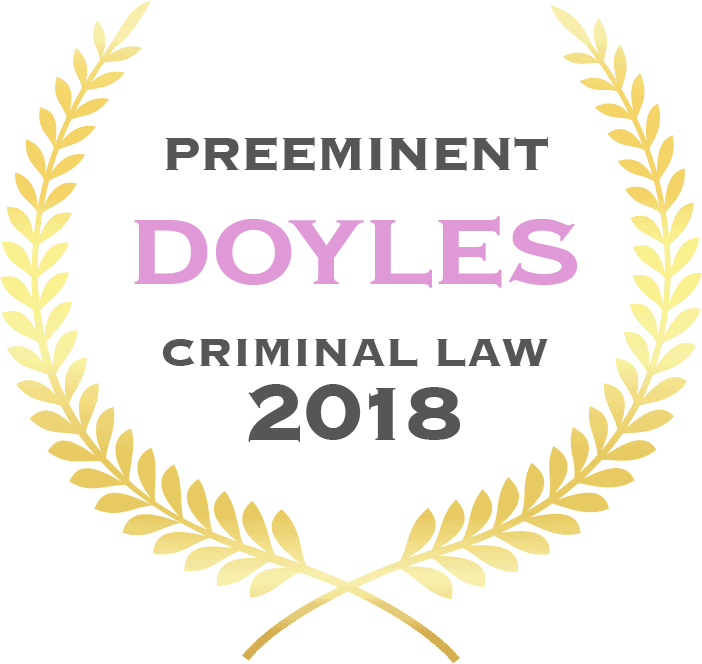 Nick Dore - Principal
Principal, Nick Dore is a widely recognised and well respected member of the legal community. His name is synonymous with success. Nick achieves seemingly impossible results in many high profile and high stakes legal matters.
Nick is a Queensland Law Society Accredited Specialist, having been awarded the Highest Achiever Award in 2010. He is currently a member of the Accredited Specialist selection committee. In 2017 Nick was voted by his peers with the Highest Achievement possible in the Doyles Guide as one of only 5 Preeminent lawyers in the Doyle's Guide. In the same year he was also voted as one Australia's Leading Criminal Lawyers in the same guide. He was only 1 of 6 from Queensland included in the National list.
Nick has always prided himself on being contactable and approachable. He ensures that complex legal problems are explained in easy to understand terms. Nick is relaxed and builds an immediate relationship with clients, and their families, and helps put their minds at ease. Nick's lack of ego ensures that his clients' interests are always protected over and above his own. His down to earth manner, and incredibly persuasive advocacy skills are widely recognised and respected by Judges and Magistrates.
Being the Principal of the firm, Nick has made it his mission to ensure that his clients obtain the best results possible by employing and surrounding himself with the best Criminal Lawyers in the State. Anyone that has met Nick appreciates that he has dedicated his life to creating a legal practice that stands above and beyond the rest.
nick@fisherdore.com.au
Connect with Nick Dore on LinkedIn
---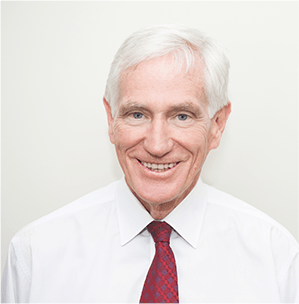 Terry Fisher - Consultant – Accredited Criminal Law Specialist (Qld)
Terry is renowned in the legal profession for his fierce advocacy skills, and extensive knowledge of the law.
His experience spans three decades and includes representing clients at Royal Commissions, Commissions of Inquiry, Coronial Inquests, Investigative Hearings in the Crime and Corruption Commission, and Australian Crime Commission. Also a Registered Migration Agent, Terry represents client at the Migration Review Tribunal, Administrative Appeals Tribunal, Federal Court, and High Court of Australia.
Some of Terry's recent notable cases include representation of clients in the 2015 Royal Commission of Inquiry into Institutional Response to Child Sex Abuse of Brisbane Grammar School and St Paul's School. Also, he represented the former Deputy Prime Minister and Treasurer, Mr Wayne Swan MP in the 2015 Royal Commission of Inquiry into Home Insulation Program. Terry was also instrumental in the successful acquittal of Indonesian fisher-people, charged under the Migration Act with people smuggling, either after trial or appeal. He successfully challenged the Commonwealth now discredited unit x-ray age determination process, resulting in the release of Indonesian children from Australian jails.
Terry also has a penchant for pro-bono work, and handles many humanitarian cases. He is an activist at heart, and enjoys using his skills to benefit those who may not have a strong voice, or the means to defend themselves.
terry@fisherdore.com.au
Connect with Terry Fisher on LinkedIn
---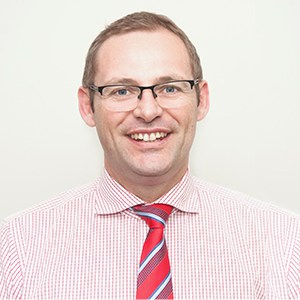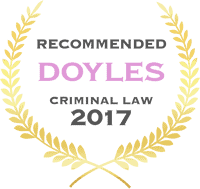 Shane Elliott
Shane Elliott merged his own criminal law firm with Fisher Dore Lawyers in September 2013. Shane spends his time between our Beenleigh and Brisbane offices.
Since completing his law degree at Queensland University of Technology in 2004, Shane has practiced as a criminal lawyer and understands that a criminal conviction may involve loss of liberty, reputation or livelihood, in fact everything that a person holds dear. With that in mind, Shane prides himself on being an outstanding criminal lawyer, providing each and every client with his expertise, attention to detail, meticulous preparation and a high level of service.
He often meets with his clients outside business hours and makes himself available by mobile phone (0409 980 604) 24 hours a day, 7 days a week. As a result, Shane has established a rapport with many of his clients who happily refer their family and friends to him if they require help.
Shane has extensive experience in all manner of criminal law matters. He also represents clients in Crime and Corruption Commission hearings, Commissions of Enquiry, Professional Disciplinary Tribunals and Domestic and Family Violence Protection matters.
shane@fisherdore.com.au
Connect with Shane Elliott on LinkedIn
---
Lauren Phelps - Accredited Criminal Law Specialist (Qld)
Lauren is well known for her calm, compassionate and understanding approach to legal matters. As many clients have attested though, don't be fooled - Lauren has a fierce approach to her work, and is highly successful in achieving the best possible outcomes for her clients. Due to this approach, it is no surprise that she receives many referrals from current and previous clients.
Lauren was awarded the Leading Criminal Law Rising Star – Australia 2017 award by Doyles Guide.
Lauren is our go to lawyer when it comes to appeals, and it is one of her great passions. Since she commenced working for Fisher Dore, Lauren has honed her skills in preparing Applications and Appeals to the District Court, Court of Appeal, and the most complex of jurisdictions - the High Court. A prominent District Court judge once stated that he doubted anyone had as much experience in preparing High Court Appeals as Lauren does.
As well as criminal law, Lauren assists her clients in areas such as WorkCover prosecutions, Regulatory and Disciplinary proceedings, Judicial Reviews, Parole Applications, Royal Commissions, and Confiscation proceedings.
If you need compassion, understanding and a fierce Court approach, Lauren is the lawyer for you.
lauren@fisherdore.com.au
Connect with Lauren Phelps on LinkedIn
---
Steve Herd - Accredited Specialist Personal Injuries (Qld)
Steve is responsible for Fisher Dore's civil litigation practice.
​Steve joined Fisher Dore Lawyers in 2018, after having spent nearly eighteen years with a boutique compensation firm. After completing two years articles of clerkship, Steve was admitted as a solicitor of the Supreme Court of Queensland in 2004.
Steve is an expert in all areas of compensation law and is an accredited specialist in personal injuries law, having attained the highest achiever award for the accreditation program in 2009.
Steve prides himself on being a technical, yet practical, solicitor. He always takes time to understand his client's situation and ensure they have a complete understanding of their rights and entitlements. He is known for his empathetic nature and his tenacity in advocating to achieve the very best outcome he can for his clients.
Steve also believes in giving back to the profession and community. In addition to the pro-bono work he regularly undertakes, he is also currently a member of the Queensland Law Society's Personal Injuries Specialist Accreditation Committee and Deputy-Chair of the Access to Justice and Pro Bono Law Committee.
---
Antoinette Morton - Senior Associate
Antoinette Morton commenced practicing in the area of Criminal Law in 2006 following her graduation from Queensland University of Technology. Antoinette is a committed professional who ensures that the client and their family members are fully apprised of the relevant procedural and legal issues in every matter. Antoinette takes great pride in offering excellent representation as well as a caring approach.
Following a move to Mackay in 2009, Antoinette established Morton Lawyers, the only boutique criminal law firm in the Mackay area. Merging with Fisher Dore Lawyers in 2017 enables Antoinette to continue to provide the highest level of criminal law services in the Central Coast region.
Antoinette is a committed member of the Mackay community and is actively involved in various community organisations including the Mackay Hospital Foundation and YIRS One Stop Youth Shop.
Antoinette has comprehensive and extensive experience in all criminal law matter and traffic matters. She appears in all jurisdictions including the juvenile jurisdiction and Domestic and Family Violence Protection Matters and Crime and Corruption Commission. Antoinette also has experience in the Mental Health Court and the Mental Health Review Tribunal.
---
Ross Malcomson - Senior Associate
Ross joined Fisher Dore Lawyers in January 2018, having previously operated a successful criminal defence firm in Townsville.
Since admission as a lawyer in 2006, Ross has practiced criminal law across the State including time spent working with Legal Aid Queensland and a private criminal defence firm in Brisbane.
Ross has continued to practise exclusively in criminal defence, providing advice and representation to clients charged with all levels of criminal and traffic offences. As a highly regarded advocate Ross will present your best possible defence to the Court.
Ross appreciates that problems with the Police do not always occur during 'business hours'. With that in mind Ross can be contacted for advice 24 hours a day, 7 days a week on mobile 0428 063 555.
---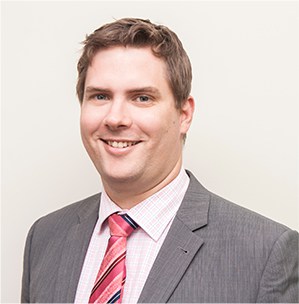 Rian Dwyer - Senior Associate
Heading our Bundaberg office, Rian is well known and highly regarded in the region. He has proven, over years of dedication, his strong passion for defending the rights of his clients, and boasts impressive success rates in achieving desired outcomes.
Rian graduated from Queensland University of Technology in 2009 with a degree of Bachelor of Laws and was admitted as a Solicitor of the Supreme Court of Queensland and the High Court of Australia in 2009. Developing a passion for criminal law from the outset, Rian has practised predominantly in the field since his admission.
Rian forms trusting and comfortable relationships with his clients, stemming from his welcoming, unpretentious and understanding nature. Rian has a fierce and unrelenting approach to the defence of his clients. He has vast experience dealing with a wide variety of criminal matters from serious drug matters, assaults and sexual offences, to Special Hardship and Work Licence applications.
Rian is always more than happy to attend at the Police Station in order to provide you with advice during those crucial early stages, and is only ever a phone call away.
rian@fisherdore.com.au
Connect with Rian Dwyer on LinkedIn
---
Kristy Bell - Senior Associate - Accredited Criminal Law Specialist (Qld)
​Kristy Bell graduated from Griffith University with a Bachelor of Laws (Honours) and a Bachelor of Criminology and Criminal Justice in 2011, and has been admitted as a solicitor of the Supreme Court of Queensland since 2012.
​Kristy is a passionate advocate for her clients and strongly believes in providing her clients with practical and realistic advice. She is meticulous in her preparation and keeps her clients advised of all possible outcomes. Kristy understands the anxiety that comes with being charged with a serious criminal offence, and believes that maintaining an open line of communication with her clients is very important.
​Prior to working as a solicitor, Kristy was the associate to His Honour Judge Farr SC and His Honour Judge Jones, both Judges of the District Court in Queensland. Working as a Judge's Associate provided Kristy with extensive experience in all facets of both the criminal and civil justice systems. Kristy then worked as a prosecutor with the Brisbane Police Prosecution Corps, as well as with both the Queensland and Commonwealth Offices of the Director of Public Prosecutions. Kristy has worked on all types of criminal matters including criminal asset confiscation, welfare fraud, tax fraud, child exploitation material and importation matters before the Magistrates, District, Supreme, Court of Appeal and High Court.
​Of particular interest to Kristy is the area of confiscations. Kristy has a thorough and extensive knowledge of the laws and practices concerning confiscations matters and brings extensive defence and prosecutorial experience to our firm.
---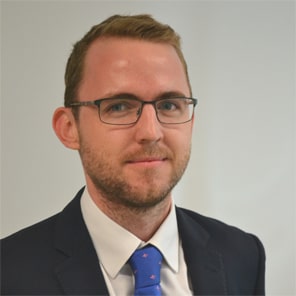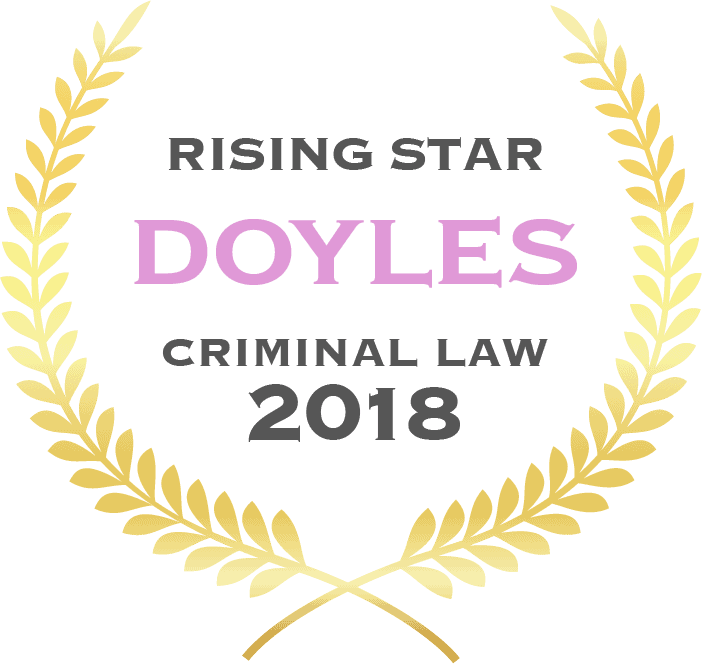 Tom Gardiner - Senior Associate
Tom was admitted as a lawyer in the Supreme Court of Queensland in 2013. Having previously worked in criminal defence and commercial litigation Tom has a broad range of experience in both Federal and State Jurisdictions. Tom has also previously worked as a District Court Judges Associate which gave him valuable exposure to courtroom advocacy and the operations of the Courts.
He has successfully represented clients throughout Queensland in appeals, trials, sentences, contested bail applications and civil litigation. Tom's approach to advocacy and negotiation is calculated, concise and direct.
Tom takes a careful approach to analysing evidence and advising clients in their rights and options. He is a strong advocate for the presumption of innocence, and the right to know the case against you.
Tom is also mindful of the importance of rehabilitation and mitigation in the criminal justice system. Tom always takes a keen interest in his clients' wellbeing and development.
Tom, who has coached Under 19 Rugby for a number of years, is a confident communicator and always develops a plan to move forward.
tom@fisherdore.com.au
Connect with Tom Gardiner on LinkedIn
---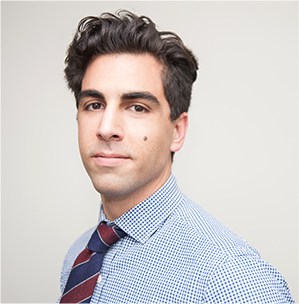 Lachlan Ygoa-McKeown - Associate
Lachlan joined the Fisher Dore team in July 2015 and quickly established a strong network of clients due to his personable nature, and the impressive results he achieves.
Previously working for a criminal defence law firm in North Queensland, Lachlan obtained extensive experience in the management of District and Supreme Court matters, as well as appearing daily in the Magistrates Court.
Lachlan decided to practice Law because he strongly believes in social justice and every individual's presumption of innocence. Lachlan strongly believes in Therapeutic Jurisprudence.
It is a rare day for Lachlan to not be on his feet in Court, and it's where he feels right at home. Lachlan has a 100% success rate when it comes to summary trials. He has either won, or successfully negotiated every trial he has been involved in.
Lachlan provides his clients with upfront, blunt and realistic advice, so that they can make the best decision in relation to their matter. Lachlan happily provides his contact details to clients so that they can reach him at any hour of the day. He believes communication and being informed every step of the way is extremely important for every client, as he understands the anxiety that accompanies legal matters.
lachlan@fisherdore.com.au
Connect with Lachlan Ygoa-McKeown on LinkedIn
---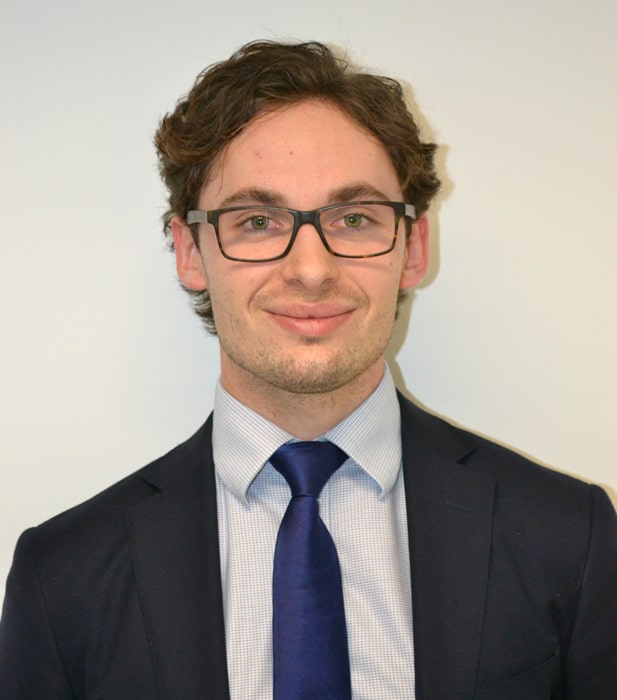 Hamish Farr - Solicitor
Hamish joined Fisher Dore in 2016 after his graduation from the University of Queensland with a Bachelor of Laws, having previously worked for 18 months as a law clerk in criminal law. In November 2016, he graduated from the College of Law with a Post Graduate Diploma in Legal practice and was subsequently admitted as a solicitor in the Supreme Court of Queensland in February 2017.
Hamish has quickly established himself within the profession as a very capable and reliable young lawyer. He appears daily before the Magistrates Court, District Court and Supreme Court on a range of matters, including mentions, committal hearings, arraignments, sentence proceedings, trials and bail applications. Hamish also regularly appears for clients before the Mental Health Review Tribunal in hospitals and community health centres around Brisbane.
A keen and confident advocate, Hamish particularly enjoys the cut and thrust of court work. As a consequence, he decided very early in his career that criminal law and medical law were the two areas of practice he wanted to devote himself to. Happily for him, the profile of Fisher Dore has enabled him to develop a practice in both areas.
Hamish is committed to excellence in representation and the best possible outcome for the client, regardless of his or her circumstances.
hamish@fisherdore.com.au
Connect with Hamish Farr on LinkedIn
---
Michael O'Brien - Solicitor
Michael obtained a Bachelor of Laws from the Queensland University of Technology in 2015 and joined the team at Fisher Dore in 2017.
Admitted as a Solicitor to the Supreme Court of Queensland in 2016, Michael has previously worked as an Associate to a Judge of the District Court of Queensland and has experienced a diverse range of court settings throughout southern Queensland to the far north including the Cape York Peninsula.
Based in our Beenleigh office, Michael has experience in contested bail applications, negotiations, sentences and often appears on a wide range of matters from the Magistrates Court through to the Supreme Court of a daily basis.
Michael maintains a strong interest in social justice, and understands the importance of communication and keeps his clients informed throughout their court matters. Michael is passionate about achieving the best outcome for his clients and prides himself on being honest in his advice and calculated in his approach to all matters.
michael@fisherdore.com.au
Connect with Michael O'Brien on LinkedIn
---
Sam Wildermuth - Solicitor
Sam joined Fisher Dore Lawyers in May, 2017. He has a keen interest in criminal law defence having worked as a law clerk in a criminal law firm for over two years. Sam graduated from the Queensland University of Technology with a Bachelor of Laws (Honours) and Bachelor of Business (Accountancy) (Distinction) in 2018 and completed a Graduate Diploma of Legal Practice from the College of Law in 2018. Sam was admitted as a solicitor in June 2018 and appears daily in the Magistrates, District and Supreme Court.
---
Caitlin White - Solicitor
Caitlin White graduated from University of Queensland with a Bachelor of Laws (Honours) and a Bachelor of Arts in December 2014. She was admitted as a solicitor to the Supreme Court of Queensland in April 2017.
Prior to joining Fisher Dore in May 2018, Caitlin commenced her legal career as a law clerk at Arc Migration in 2013 focusing on refugee, humanitarian and protection visas and appeals in the Migration and Refugee Review Tribunals. Caitlin then worked as a clerk and later lawyer at Prisoners' Legal Service for over three years, where she gained extensive advocacy experience in a variety of parole and prison matters, including parole refusals, solitary confinement and judicial reviews challenging Parole and Corrective Services decisions. She also coordinated a visa cancellation education project, which involved presenting education sessions to prisoners as well as the publication of a self-help kit. She has also worked as an advocate for clients in the Mental Health Review Tribunal in challenging involuntary treatment orders.
Caitlin is committed to giving her clients a fair go and isn't afraid to take on tough matters. She works in the Migration team at Fisher Dore, where she regularly undertakes visa refusals and cancellation matters in the Administrative Appeals Tribunal, Federal Circuit Court and Federal Court of Australia. She also runs a number of parole cases.
---
Davina Wadley - Head of Human Rights Advocacy
Davina Wadley recently merged her human rights practice with Fisher Dore Lawyers. She was admitted as a legal practitioner in Queensland in 2008 and holds a Bachelor of Laws from the University of Queensland. She is currently completing a Master of Laws from the University of Melbourne.
Davina's areas of practice include refugee law, administrative law, migration law, statelessness, citizenship law, indigenous justice, discrimination law, prisoner's rights and mental health law. She is currently running a number of test-case litigation matters specifically related to refugee law, citizenship law, statelessness and migration law.
Davina is well respected by her peers and can be relied upon to explore every available option for her clients. Davina brings a unique skill set to every one of her client's matters - a culmination of years of experience practicing as a lawyer in a variety of areas, combined with extensive engagement with the human rights sector. She is results driven, and committed to fighting for the rights of individuals and communities.
Prior to admission as a lawyer, Davina worked on social justice projects with the Australian Red Cross and the Wonganatha Wonganara Aboriginal Community in Western Australia. In 2008 she commenced her legal career with Boe Lawyers, working in criminal defence and human rights advocacy, before moving on to working as a lawyer with Legal Aid Queensland.
Since 2012 Davina's practice has involved working internationally and domestically on a variety of human rights issues. This has included consultancies with key stakeholders such as UNHCR, UNICEF, Refugees International, the Andrew and Renata Kaldor Centre for International Refugee Law, Multicultural Development Australia, AMES Australia, and the University of Melbourne's School of Law and School of Government. During this period, she also provided advice to community legal centres on human rights issues and managed test cases concerning refugee law, citizenship law and statelessness on behalf of a major law firm.
In November 2016 Davina was appointed as the Founding Coordinator of the Statelessness Network Asia Pacific (SNAP), a civil society coalition that promotes collaboration and information sharing between stakeholders who are working to address statelessness in Asia and the Pacific. As SNAP's Coordinator, Davina manages the development and implementation of SNAP's activities, in consultation with the network's members and partners.
Davina works closely with a wide network of UN organisations, NGOs, academics and affected communities. She is regularly invited to provide presentations on emerging human rights issues and training on best practice models for the representation of persons from marginalised communities. Davina also frequently travels throughout Asia and the Pacific to undertake research and engage in consultations with other human rights practitioners.
---
Karen Porter - Senior Associate - Solicitor / Civil Litigation
---
Kate Gough - Solicitor / Civil Litigation
---
Michael Biscak - Solicitor / Civil Litigation
---
Sean Gibbs - Solicitor
Sean joined the Fisher Dore Mackay team in January 2018.
Sean developed an interest in criminal law having undertaken vacation clerkships in a number of firms, including Fisher Dore's Beenleigh office, whilst studying a Bachelor of Laws (Honours) at the Queensland University of Technology.
Sean has gained experience assisting solicitors and barristers in the Magistrates, District and Supreme Court. He regularly appears in the Magistrates Court and enjoys helping clients understand their matters and the criminal justice system. Sean expects to complete his law degree in December 2018.
---
Ben Messina - Law Clerk
Ben completed a Bachelor of Business majoring in Accounting and Banking & Finance from the Queensland University of Technology in 2010 and is currently studying a postgraduate honours degree in Law at the Queensland University of Technology. Ben has a number of years' experience as an accountant, including top tier experience in business services and business advisory; and has worked in a number of investigative roles.​
Ben joined Fisher Dore Lawyers in 2017 as a law clerk. His unique set of skills and experience provides a ground level to matter finalisation service, in both criminal and civil confiscation proceedings, for his clients. Ben's experience in proceeds of crime matters can simplify the often long, stressful and confusing process of client's personal assets being restrained by the State. As these matters often run hand in hand with criminal matters, it allows Fisher Dore Lawyers to provide the full range of services for its clients to achieve the best results.